Pet Boarding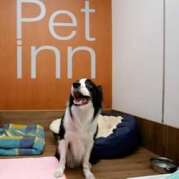 An Insight into Pet Boarding Kennels
If you own a pet, it is inevitable that at some stage in both your lives you will have to leave your pet with the pet boarders. It could be a vacation with the family when you cannot take your pet along, or some emergency that crops up suddenly when you have to make arrangements to leave you pet behind in one of the pet boarding kennels.
There are some important factors that you have to keep in mind when you are looking for pet boarding kennels for your pets. The first and foremost of them is their reputation. Always house your pets in pet boarding kennels of long standing repute.
The best way to go about selecting pet boarding kennels is to go by word of mouth. Ask friends, who have pets, where they leave their pets when they are out of town, enquire about the boarding facilities and the services rendered by the pet boarders. You could also get advice about boarding kennels from your veterinary doctor or your dog groomer too. You could even look up the internet for pet boarders in your locality, so that you may be able to go and look them up before you make a final decision.
On your visit to the pet boarding kennels, ask to be shown around the premises so as to ascertain that the place is well maintained. Enquire whether there are fixed times for a visit and whether you can call and check on your pet from time to time.
You have to also enquire about the number of people who are employed in the boarding kennels to know whether your pet will be well looked after. If there are many pets in pet kennels, make sure that there are enough hands to manage all of them, if not do not board your pet there as your beloved pet will not be well taken care of.
It is imperative that pet boarding kennels have a visiting vet who comes in on a regular basis to check on the animals in the kennels. Inform the pet boarding owner if your darling pet has had some illness or is on any sort of medication and whether this medication needs to be continued. If you pet has any specific needs remember to tell the owner regarding this.
It does not matter whether your pet is a new addition to the family like a pup, or a kitten or older cats or dogs, it is absolutely necessary that you find them a wonderful place to stay when you are not going to be with them for some days. This can be a rather traumatic experience for your pet, especially if it is the first time that they are being housed in pet boarding kennels.
Look around the pet boarding facility to ensure that the pets are safe, secure and monitored. Ascertain that the overall premises are well kept and that the kennel area is sanitized and kept really clean without any untoward smell.
The process of looking for good pet boarding kennels may be quite time consuming and cumbersome, but is it not better to spend some time ensuring that your pet will be comfortable, than to dump your pet in pet boarding kennels that do nor care to look after your pet with care and affection?